Despite general expectations, Muslims in Switzerland have long been represented in all social strata and in all conceivable professions. They include doctors, administrators, painters, insurance experts, bio-analysts, judges, teachers, parliamentarians, software developers, CEOs and many more. As such, we Muslims are willing and obliged to actively shape the future of both Switzerland and the Muslim community.
Nevertheless, it is evident that the Muslim community in Switzerland lacks a platform for professional networking & development. This is where the Association of Muslim Profession (hereafter "AMP") steps in. The AMP intends to foster the existing economic potential of Muslims in Switzerland through seminars, targeted coaching and networking events.
At this point it should also be stressed that the MBV does not focus on theological discourses. Religious orientation is the responsibility of the individual. Without a doubt, however, the members of the MBV should at least orient themselves to the basic principles of Islam.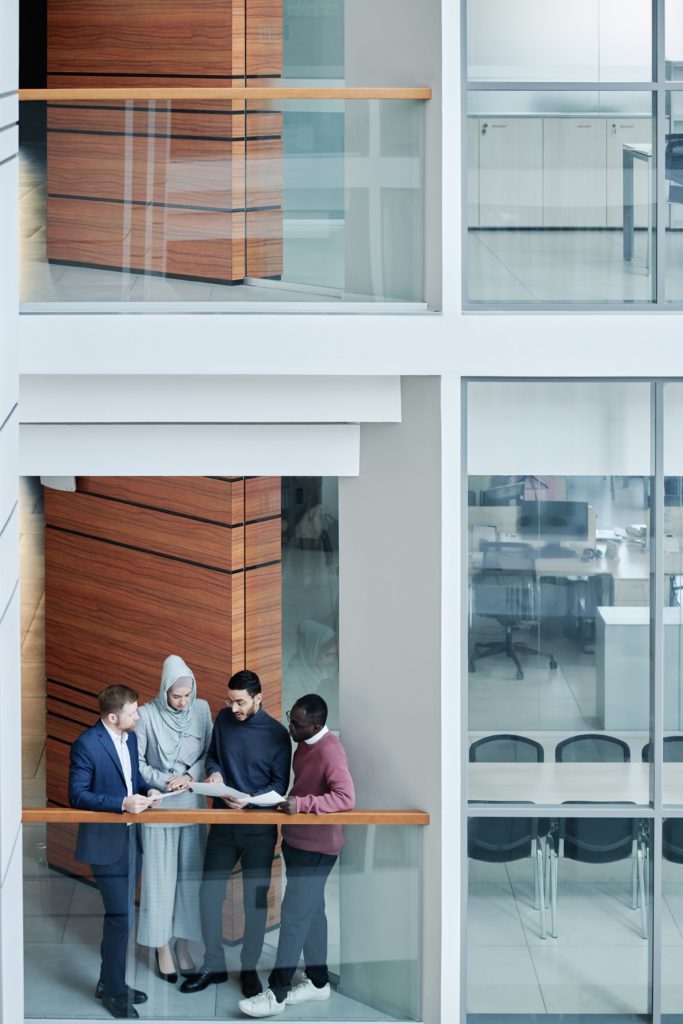 To foster the potential of Muslim professionals in Switzerland!
Whether you are self-employed or a freelancer, the AMP helps you to get off to a good start on the Swiss business market by providing further training and expert knowledge. In addition, the AMP promotes the exchange of knowledge and experience.
Whether you are currently employed or not, or whether you are still in apprenticeship, we can help you progress in your career. Become a member or attend one of our events and take advantage of the opportunity to meet with entrepreneurs and HR experts, take part in job application coaching and/or clarify labour law issues.
By joining the AMP, you surround yourself with proven experts and ambitious entrepreneurs who are already significantly shaping and helping to shape the start-up country of Switzerland.